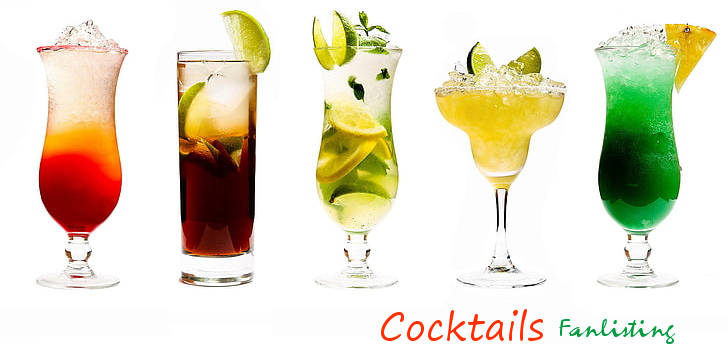 Welcome
to
IMBIBE
, the
TFL-listed
Fanlisting for
COCKTAILS
. On the weekends and/or after work, I get together with family and/or friends and sometimes we enjoy a cocktail or two. If you're a Cocktails fan, as well,
get listed
as one! Thanks so much to
Susanna
, who used to own the Cocktails fanlisting and sent me her members list.
Fanlisting Stats
The last update was on May 15, 2023. There are currently 499 fans listed, and 1 is/are waiting to be added. Welcome, Frankie, and Lacey.
Site
This site is maintained by
Tiffany
& is hosted through
Surpass Hosting
. The images used in the making of this site came from searches through
Google
and belong to their respective owners. No infringement is intended, this is purely a fan effort and nothing more.